The Shizzle on Work From Home Online Jobs
Work from home online jobs have become what the industrial revolution was to the 18th century!
It really doesn't take a genius, well, maybe not just a genius but, anyone really, to figure out that humanity as the collective is taking a massive brick to the face right now.
OK, not just one brick, but several.
Consider that the entire world just woke up from a 2 year nightmare called the lockdown, and slap bang we started witnessing a war of unimaginable proportions – in 2022!
As if grabbing some popcorn and taking front row seat to watch all the horror of war unfolding on social media, complete with music soundtracks dubbed into the footage was not enough, in entered inflation, high gas prices, and somehow baby formula?
It's enough to make a grown man cry, and it's no wonder searches for work from home jobs have been trending in the search engines for a while now! Who can blame anyone searching for an opportunity to work from home, away from confined office spaces, politics with coworkers of dubious health issues and the stress from working long hours hunched in front of a pc for minimum wage?
Disclaimer – Since I share blogging and internet marketing strategies with awesome folks like you, naturally my content may contain affiliate links for products and software I use and recommend. Should you take action (i.e subscribe, make a purchase etc) after clicking one of these links, I'll earn some coffee money – Which I promise to drink whilst creating more helpful content like this! 🙂

PS: You can read my full affiliate disclosure in my privacy policy.
Why are work from home online jobs popular?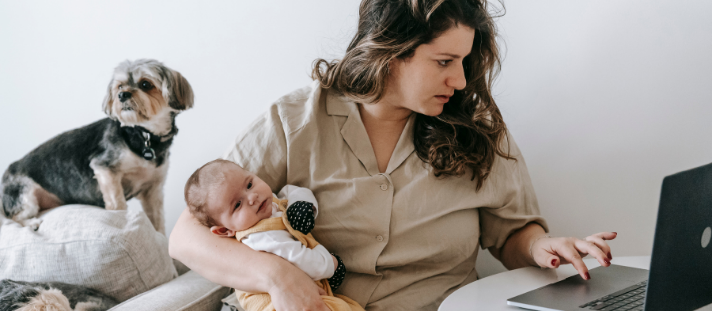 If there's anything glarringly obvious that has been exposed by the pandemic, it's that a lot of employees are done with settling for slave type of working conditions, not to mention the paycheck that barely covers the cost of living expenses.
Some of us prefer to make better use of our time by earning real money through work from home part time jobs, without a boss breathing down our necks ever so often.
You simply work the hours you desire whilst earning way above minimum wage and, should the dog want a walk, or the grandkids pop by unannounced, you simply switch off and begin living your life, in an instant!
..and the good thing? No commute, no office politics, no cubicle, just you and your assigned tasks – in the comfort of your own home!
Are there work from home online jobs in my area?
Searching for legitimate and lucrative work from home online jobs is as easy as firing your computer and typing search terms relating to work you would like to do. Regardless of your location, there're online jobs waiting for someone to apply to.
The demand for remote emplyees has never been greater, especially as a lot of people are now favoring a work-life balance from home as opposed to being confined in an office.
Even my 19 year old nephew who, for lack of a better word, prefers the confines of his room than being anywhere is a online chat assistant for a entity that handles customer service related taks for a manufacturing company.  He prefers setting his own hours and then spending the rest of his day gaming, I would assume!
From what I can tell, he's very content with his newfound cash stream instead of mooching off me all the time, especially as he's paid immediately upon clocking out via paypal for the hours he's worked.
Thing is work from home online jobs offer folks full freedom to manage their lives whilst being able to complete their assignments within given timeframes without being coerced for doing so.
Whilst in the past these type of jobs were undertaken by folks that already had day jobs and were looking to augment their income, that picture has changed as more and more folks are frustrated with the status quo and are quitting regular employment enmasse for alternatives.
Are Remote Jobs Right for You?
According to a Forbes, 70% of the productive global workforce will be working remotely at least 5 days a month by 2025! Thanks for the pandemic, these figures are on point to be realized sooner than anticipated.
Before you start hunting for work from home online jobs however, you may want to consider what the pros and cons are. Whils it's no surprise that there's been a surge in demand for this style of working in recent years, for reasons already discussed above, it's always prudent to determine if you have the personality, skills, resources and discipline to undertake this nature of job.
Work from home online jobs – Pros.
You Tend to be More Productive:
Think remote workers lounge around watching TV all day? Think again. One survey from CoSo Cloud suggests that employees who work this way tend to be more productive than your regular workforce. A massive 77 per cent of workers reported greater productivity whilst they were working remotely. The reason for this could be that there are fewer distractions when you work alone, and you have fewer meetings to attend as well.
You Have More Flexibility:
One of the biggest advantages of working from home is flexibility – nothing new there. However, working away from your office or working from home full time usually means you can quite literally work from anywhere.Think about it, should you have children or an emergency come up, this simple advantage could make a massive difference to you. Regardless of the nature of the emergency, you can attend to it – and still work along the way. Remote work means that life is less of a balancing act and more, well, balanced!
There're Online Tools to Help:
Let's face it, if there's anything the pandemic taught us, it's that the modern world is now 100 per cent geared up for work from home workers.
There are now many different online tools you can use to help you along the way. It's worth taking advantage of such software to ensure that you're in touch and update your company. Perhaps the most popular examples of this are Slack and Skype. The former allows you to hold multiple conversations with co-workers or clients while keeping all of the information in one place, and the latter can serve as your means of video conferencing for meetings.
Work from Home Online Jobs: Cons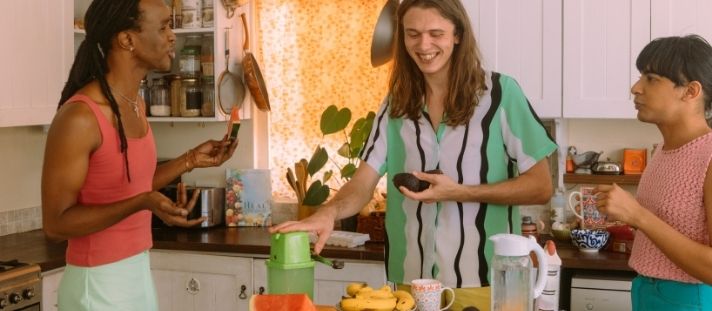 Whilst working from home work might sound like a dream come true to the uninitiated, you should consider the downsides too. It's not all flexible schedules and working in your PJs. Here are three of the possible cons to that illusion.
It's a loney pursuit
Isolation can be a real issue for those who have never spent time at home working on paying assignments. In fact, 25 per cent of American said that remote work makes them feel lonely, according to a survey by Forbes. If you're working from your kitchen table every single day, it's not a surprise that you may start to feel somewhat alone.
That's why it's important to get out and see people. You could try working from a café or joining a co-working office space, for example. These small changes to your at home working regime could be real game-changers.
You have to be self-sufficient
Any work from home online jobs mean that you have more control over your time.
However, it also means that you need to be self motivated and be responsible to get your tasks done to a deadline. For some, scheduling can be a challenge. Luckily, there is software that can help you manage your time, e.g, you may want to try work-flow management tools, such as Asana or Trello. You can set your own deadlines for each of your tasks and get regular reminders to help you stay on track.
Inability to connect with other team members
If you're working for a large company, the distance between you and the other staff members may be hard to bridge. Nothing can replace face-to-face interactions; while you can use various communication tools already mentioned, it will still be a struggle. Attending infrequent company conferences or meetings – if you can do so – could be one solution to this issue. Speak to your team about what works for you as an individual.
This is not to say you will not succeed with work from home online jobs at all, far from it, every individual's different, and it all boils down to how hungry and how coachable you are to start earning a respectable income from home.
What Openings Are Available for These Jobs?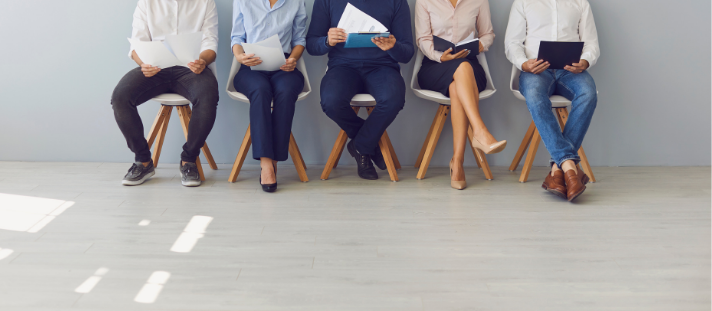 As stated initially, work from home online jobs have become the norm since the global shutdown. Companies are always on the lookout for enthusiastic team members and are experiencing a shortage of coachable, hungry and willing employees to work remotely from their homes or wherever they may have access to the internet.
As such, companies are willing to pay you handsomely for your time.
In terms of the type of duties you can expect, some of the most common types of  jobs are writing as a freelancer, marketing for various online products, data entry jobs, blog writing, news writing, web designing, engineering designing, medical article writing, academic writing and Live Chat Associate Opportunities.
Whilst it's relatively easy to find online home jobs that will offer you an opportunity to work just a few hours a day and to earn legitimate money as compensation for your work, you'll need to remain alert so that you do not fall prey to some dubious online job programs. There are many respectable and honest employers who are looking for help from freelance workers. There are many websites that facilitate a proper interaction between the job seekers and employers. These websites take a nominal fee for maintaining the work logs and ensures that you will attain the right and promised amount after completing the proposed online home job.
Conclusion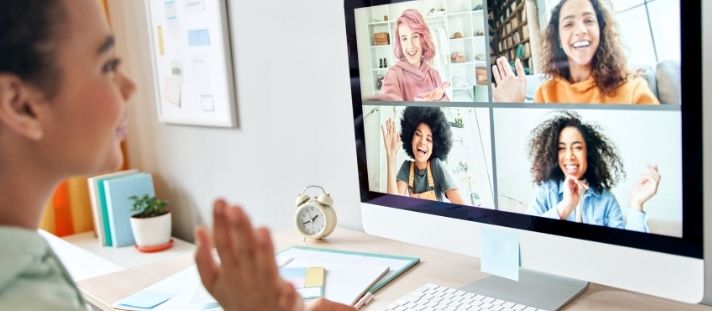 Looking for work from home online jobs? Live Chat Associate Opportunities pay $0.50c per minute, which translates to $30/Hour!
To some, $30 per hour is pocket money whilst to others, this is life changing income!
Whatever your circumstance, there's a lot of work from home opportunities that require little to no training out there. You simply have to know how and where to find them. This article has given you some guidelines on what to expect, and we're sharing a resource for remote work you may find invaluable to your search for extra income from home.
Companies looking for your skillset will work with you to ensure you succeed. After all, their success relies on your succeeding and excelling at your job from home as well. This is a tremendous opportunity for anyone without work or cannot travel to work in a regular 9-5 with others.
Whatever your circumstance, we hope you've enjoyed reading this article and, should you have found it helpful, comment below and care to please share.
Thank you